Juan Pablo Albar (1953 – 2014)
Hit : 8,664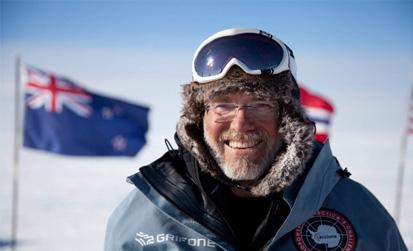 Juan Pablo Albar (1953 – 2014)
Lover of great challenges, tireless explorer, Juan Pablo Albar has started his last expedition, that in albar 01_mediumwhich none of us can follow him. The climber when miles climbed up, the marathon man when miles were ahead, the adventurer of the human proteome, in any case, the best known biochemist of Antarctica, passed away the night from Friday to Saturday. Between proteins and incredible adventures he left us quietly, like the whisper of a soft wind in the lonely mountains. In Juan Pablo, science, sport and adventure merged into their innermost essence, the nobility, the tackling of new challenges, the generation of new knowledge and, ultimately, the extension of the dimension of the human being. There were tiny boundaries between his scientific and explorer sides and this special nature made him to go through the ice of the Antarctica reaching the South Pole to send us all a "warm" invitation to work with him on one of the biggest challenges of Biology, the Human Proteome.
Degree in Chemistry by the Complutense University of Madrid, where he obtained the Ph.D. in 1981. After several years working in the private environment, Juan Pablo started his scientific activity at the National Biotechnology Center (CSIC), becoming one of the pioneers of proteomics in Spain. He was a CSIC Senior Scientist, Head of the Proteomics facilit, Biomolecular and Bioinformatics Resources Platform Coordinator, member of the Human Proteome Organization (HUPO) Council, member of the Chromosome-HPP Executive Committee, member of the New Technologies Committee of the European Proteomics Association and member of the Spanish Proteomics Society Board. His work has been published in more tan 160 scientific papers and was a source of inspiration for many scientists in the field.
Our dear friend has left behind, beyond the sadness of the moment, a legacy of positivity and strength that will help us to go ahead with all the enthusiasm that Juan Pablo used to have. We should then face the future with optimism and work together to make real all projects and dreams he already started.
Fernando Corrales
Spanish Proteomics Society
July 22, 2014
Share your remembrance of Juan Pablo Albar
If you wish to share a remembrance --personal, scientific or both-- or photos of Juan Pablo, please complete the form below. Once received we will post to the HUPO website.